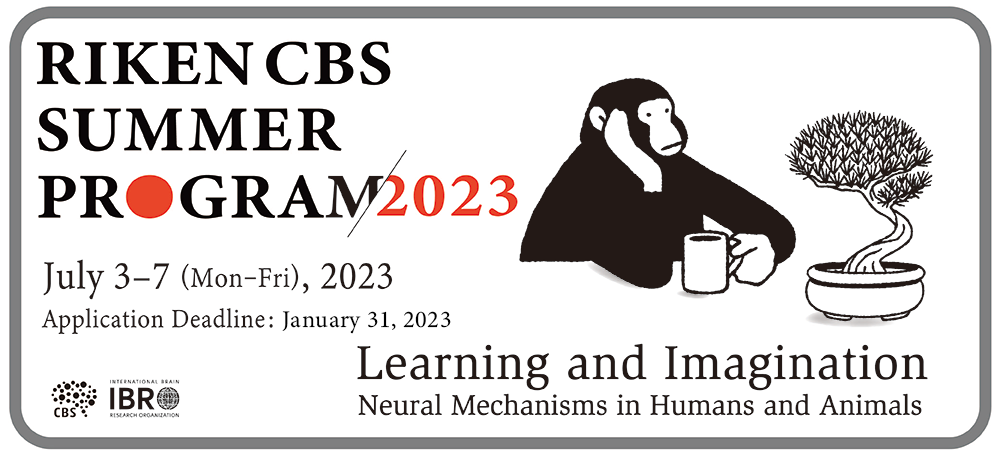 Applying
Applications are closed.
We recommend that you apply early in order to ensure that your application arrives by the deadline. Please read through the instructions and the Q&A(Important Information) before you prepare the application. Failure to follow all the instructions may eliminate your application in the selection process at an early stage. Selection results will be sent by email 4–6 weeks after the application deadline. All documents should be prepared in English.
Application deadline:
Tuesday, January 31, 2023

9:00, JST

Deadline has been extended.

The deadline for the recommendation letter is also the same day. Your supervisor will receive an email asking him/her to upload the recommendation letter once you register the your supervisor's information. It is important you make sure that your supervisor is aware of your request for a recommendation.
Requirements (All documents should be prepared in English)
Inquiries
Q&A (Important information)
Is my enrolment ensured when I get an acceptance notification?
Even though you get an acceptance notification from Summer Program Committee, there is a possibility that a VISA can NOT be granted in a timely manner so that you end up not participating in the program because of some political issues or the current instability in the world. Please be sure that the RIKEN travel policy can't support your travel if you don't belong to any Institute/University during the Summer Program.




What are the requirements to fulfill during the program?
Internship course:

Attend and actively participate in all necessary laboratory activities throughout the courses.
Present a poster of your research at your home institution for the purpose of scientific interaction during the lecture course week.
Give a presentation on your internship research work at the end of the course.
Submit the course survey at the conclusion of the internship.
Please note that failure to fulfill these requirements will result in the denial of your financial support and certificate of attendance.
The internship program must fall within the designated period (8 weeks, June 21–August 22) and is not flexibly adjusted to your convenience.


Lecture course:


Participate in all scheduled activities throughout the lecture course.
Present a poster of your research at your current institution for the purpose of scientific interaction.
Submit the course survey at the conclusion of the lecture course.
Please note that failure to fulfill these requirements will result in the denial of your financial support and certificate of attendance regardless of the program format (on-site, hybrid, or online)..




How can I prepare application documents?




Internship project description
Your project descriptions should be as specific as possible and state whether you are familiar with the experimental techniques you plan to use. Successful descriptions are expected to have clearly defined goals that can be achieved within the internship period. We encourage you to contact your potential lab head(s) with your proposal describing what you want to do during the internship period. There is no specific format or length. We won't answer any further questions on this matter.
CV
Curriculum Vitae (must include the following categories)

Education (provide the institution name, highest degree obtained, and the years you studied there; start with your most recent degree)
Research experience
Publications

Motivation Letter (Reason why you wish to attend the Summer Program)
Please write a brief statement of approximately 500 words, summarizing your research background including specific fields, experimental work, laboratories, etc., and how you plan to incorporate what you learn into your current and future research work.
A letter of recommendation from your supervisor
A recommendation letter should be directly uploaded by your supervisor. Auto-email will be sent to him/her to inform the link when you submit the application form. In advance of your application submission, please ask your supervisor to check their e-mail box and upload the letter.
A letter requesting financial support (For those who need it)
Financial support for travel and accommodation will be considered for those without external funding. Any candidate intending to request financial support MUST request it when submitting his/her application. Your letter should state why you require the support. Please note that no salary supplement or support for food expenses will be provided.




How much are the registration fees?
No registration fees are required.




When is the deadline for letters of recommendation?
The deadline for submission of letters of recommendation is the same as the application deadline.




When will the selection results be announced?
Selection results will be announced around early March.




Eligibility
Eligible applicants must be enrolled in an academic institute or company at the time of application throughout the program period. High school students are not eligible.
Inquiries regarding further eligibility won't be answered. We encourage you to apply if you are interested.




Are multiple applications possible?
Multiple applications are possible. Please apply for each category(A & B) with a full set of application requirements as we do not transfer your document to another category.