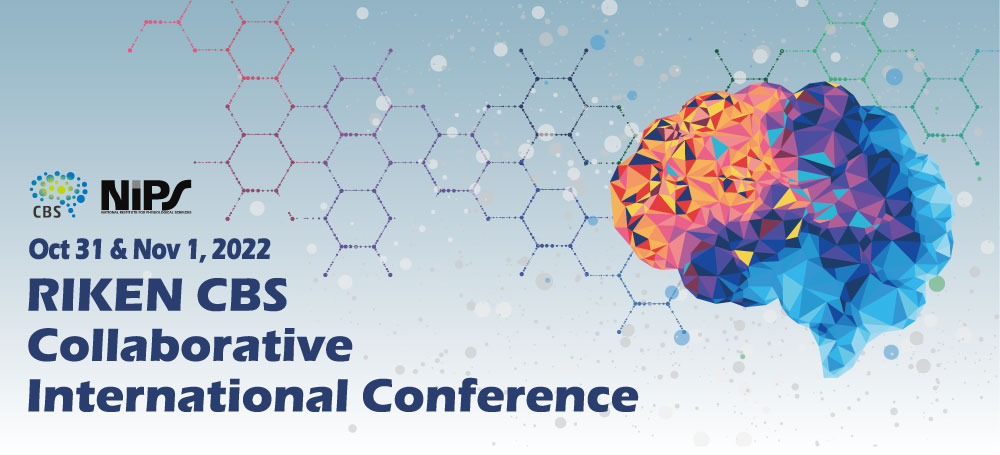 CBS Collaborative International Conference
CBS Collaborative International Conference
This conference series is a collaboration between CBS researchers and partner labs in Japan that aims to strengthen scientific relationships within the Japanese neuroscience community and between domestic and international researchers in the field of advanced neuroscience. Each conference series will focus on a specific neuroscience-related research topic.
"Mechanisms of human cognition revealed by cutting-edge neuroimaging techniques"
The first RIKEN CBS Collaborative International Conference is themed on high-order brain function research and is titled "Mechanisms of human cognition revealed by cutting-edge neuroimaging techniques". On the back of the recent installation of a 7T MRI scanner at CBS, this series aims to promote research in the field of cognitive neuroscience and human neuroimaging by fostering communication and discussion about recent advances. Twelve eminent researchers, six from Japan and six from overseas, with distinguished achievements in the field of brain function research are invited as guest speakers. The event welcomes participation by all researchers and students in the field and is open to everyone who is affiliated with a research institution. To facilitate discussion and social interaction, the conference is held based on an in-person format.
Date
October 31 and November 1, 2022
Venue
Okochi Hall, RIKEN (C32 on this map)
2-1 Hirosawa, Wako, Saitama, 351-0198, Japan
https://www.riken.jp/en/access/wako-map/index.html

Language
All presentations will be in English.
Organizing Committee
Chair:
Kazuhisa Shibata (Team Leader, Laboratory for Human Cognition and Learning, RIKEN)

Committee Members:
Hakwan Lau (Team Leader, Laboratory for Consciousness, RIKEN)
Masako Tamaki (RIKEN Hakubi Team Leader, Cognitive Somnology RIKEN Hakubi Research Team)
Allen Waggoner (Senior Technical Scientist, Support Unit for Functional Magnetic Resonance Imaging, RIKEN)
Advisor
Hiromasa Takemura (Professor, Division of Sensory and Cognitive Brain Mapping, National Institute for Physiological Sciences)
Contact
cbs_collaborative_conference1[at]ml.riken.jp

Please replace "[at]" with "@"
Laboratory for Human Cognition and Learning
RIKEN Center for Brain Science
2-1 Hirosawa, Wako, Saitama, 351-0198, Japan