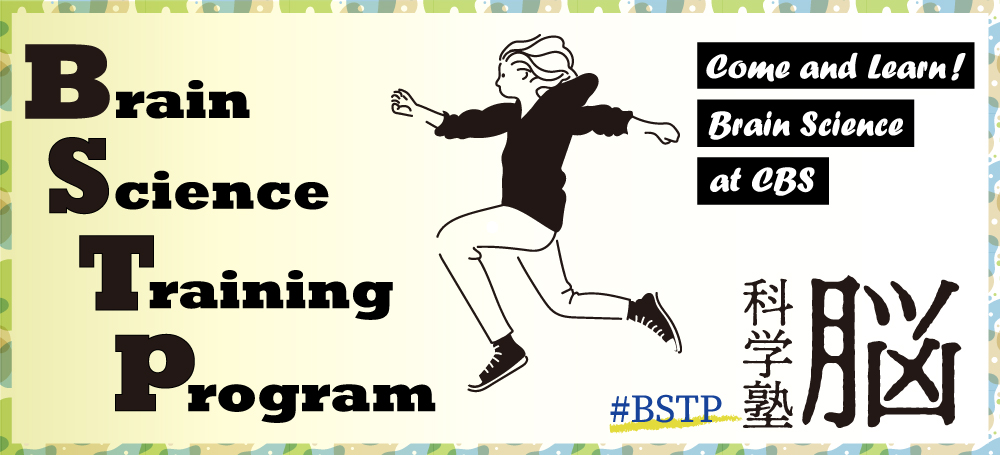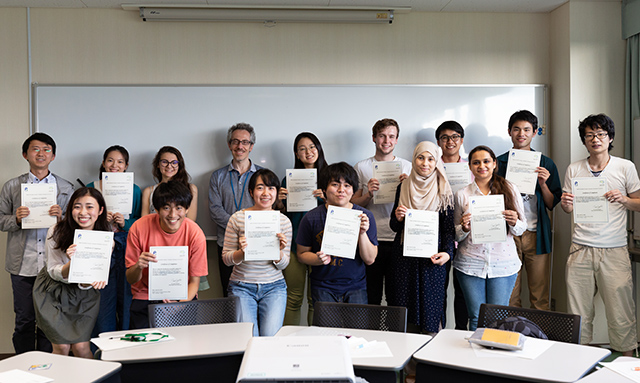 Brain Science
Training Program
Applying
Application Form
Registration has been closed.
Eligible applicants
Graduate students or students with equivalent knowledge.
The participants should be residents in Japan.
Criteria
Candidates should be able to:
Attend more than 80% of the classes / Will take mid-term and final exams and participate in student presentation. These are prerequisite for certificate of completion.
Obtain permission by the research advisor to attend the program and submit a pledge and agreement form when admitted to BSTP.
Confirm all application material has been submitted by the deadline.
Incomplete applications will be automatically rejected.
Set up a suitable environment for online classes
Selected candidates should be willing to enthusiastically participate in discussions during the lectures and to cooperate with other students in student presentations.
In case you are interested in limited number of lectures, auditing course is available on the condition that no exams taken, and not given any certificate.
Researchers and students in CBS
CBS postdoctoral researchers and students can attend lectures as regular students. To apply, please directly contact riken-cbs-hd[at]ml.riken.jp
Schedule
4:30pm~ approximately 2 hours
Please refer to the schedule tab for details.

Application documents (All documents must be written in English, with any format except CV)
Auditing students also require the full set of the application document 1-4.
CV (EXCEL, 58KB)

Designated form only

Short essay on any topic, such as about yourself, or your research goals (200–400 words)
Paper report: Select one original research paper, read it closely, and then write a report summarizing the paper with the reason for your interest in it, its significance, and how it relates to your future research themes and outlook (400–800 words). (Do not choose a paper that has been published by someone in your own lab.)
One recommendation letter from your research advisor (free form)
The letter should be uploaded directly by your research advisor by the application deadline. An email including URL will automatically be sent to him/her once you fill in his/her email address in the application form. Applicants should contact their research advisor and ask to submit by the designated date.

CBS applicants only require "Consent Form" signed by the lab head. You can find the form once you enter the application screen.
Application Deadlines
General & Waseda Students: Sep. 28 Closed, Todai students: Oct. 6

For Todai graduate students: We may close the application as soon as the places are filled. (Please refer to UTAS.)
Screening
General admission results: will be notified in early October.
Univ. of Tokyo/Waseda Univ. admission results: will be notified upon screening
Please also read Application Guidance for Univ. for Tokyo & Waseda (PDF, 264KB)
Style of class
Online
Depending on the situation of COVID-19, lectures may be held both online and in-class at the Wako campus.




Language
Every lecture and discussion will be in English
Note
There is no scholarship for this program.
Tuition free
Transportation fee not covered.
Poster
Contact