We investigate the computational principles that govern experience-based organization of neural circuits.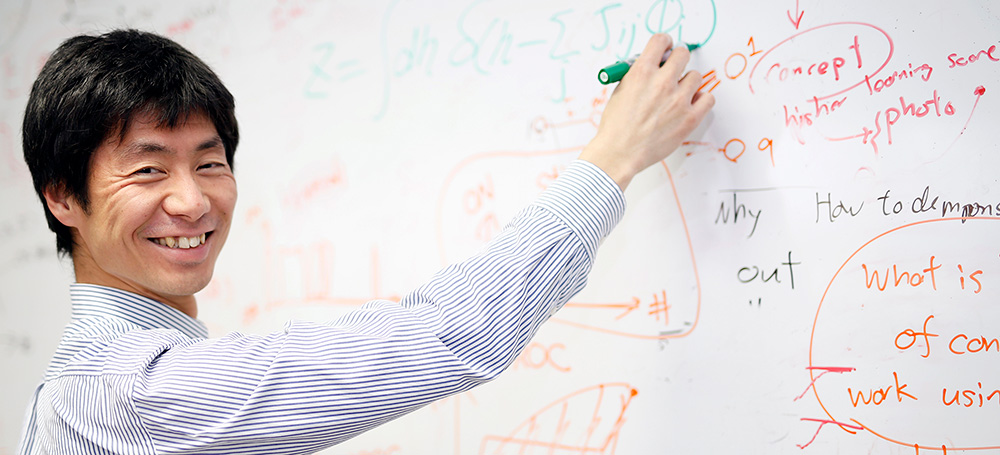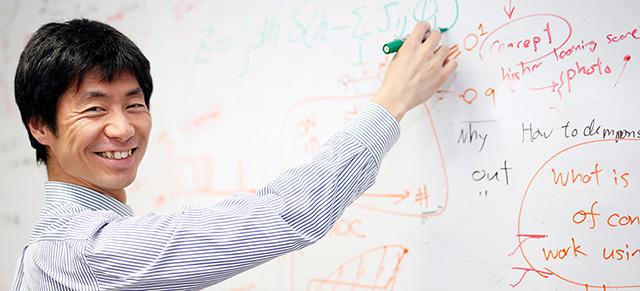 Taro Toyoizumi, Ph.D.
Team Leader, Neural Computation and Adaptation
taro.toyoizumi [at] riken.jp
Research Overview
Our research is in the field of Computational Neuroscience. Computer models are used to study how information is processed in the brain and how the brain circuits adapt to and learn from the environment. We employ analytical techniques from statistical physics and information theory to investigate key functional properties for neuronal circuits. We use these techniques to reduce diverse experimental findings into a few core concepts that robustly explain the phenomena of interest.
We are particularly interested in activity-dependent forms of plasticity in the brain, which are known to have large impacts on learning, memory, and development. With the aid of mathematical models, we seek a theory that unites the cellular level plasticity rules and the circuit level adaptation in different brain areas and animal species. Efficacy of neurons to represent and retain information is estimated from the structure and behavior of resulting circuits.
Main Research Fields
Informatics
Related Research Fields
Complex Systems / Engineering / Biological Sciences
Keywords
Computational Neuroscience
Information Statistical Dynamics
Neural Learning theory
Lab Members
Principal investigator
Taro Toyoizumi

Laboratory Head
Core members
Shun Ogawa

Research Scientist