Learn, Discuss and Collaborate! - BSTP as an irreplaceable entrance to Neuroscience
Learn, Discuss and Collaborate! - BSTP as an irreplaceable entrance to Neuroscience
Jul. 8, 2022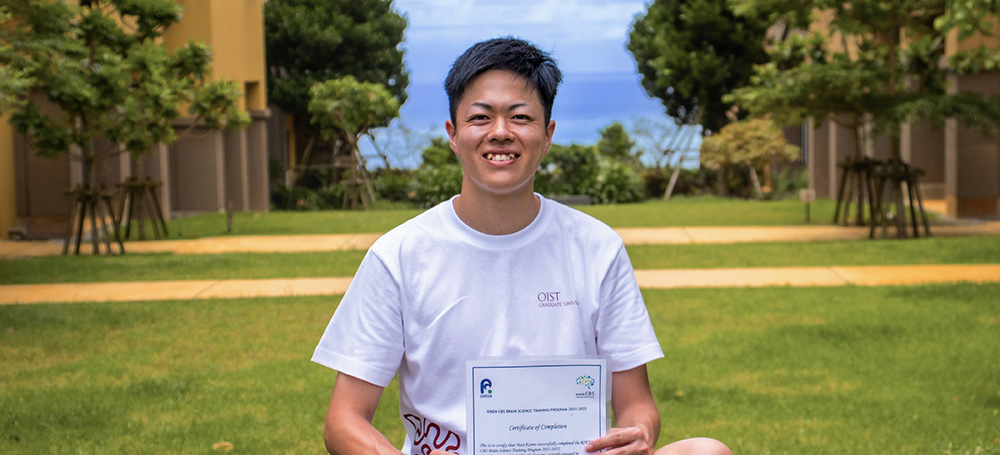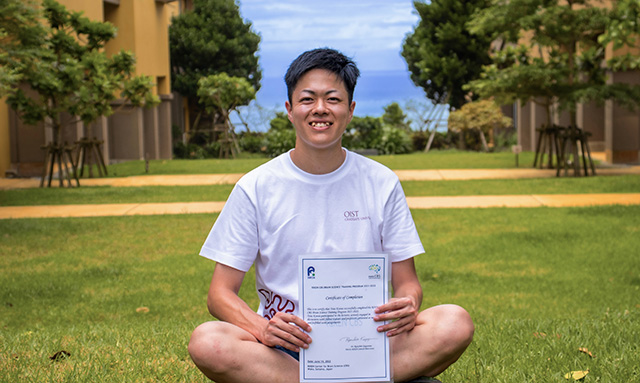 Yuta Konno
Yamagata University Faculty of Medicine / OIST
6th grade student/ research intern
@daisubiz
Before BSTP started, I didn't expect the program to bring many changes to my life. Not only has it given me a basic knowledge of neuroscience ranging from experimental to behavioral studies, it has also given me the opportunity to start collaborative research with one of the PIs at CBS! Can you believe that this kind of thing occurs through attending BSTP? Well, it happened to me! I also met enthusiastic peers and started study clubs with them to deepen our understanding of the field. After completing the 9-month program, I feel delighted with my time there.
Learn, discuss, and collaborate!
The PIs are always happy to discuss with the students throughout the lectures. This is exciting and meaningful as we can broaden and deepen our perspectives through candid discussions with leading researchers.
Some students got the chance to do research at CBS, and some started collaborative research with CBS PIs. I am the one of them. I started collaborating with one of the PIs to analyze data using a neural network model. This is the most practical experience I got from the program, and I don't think you can ask for anything better.
Strong ties with enthusiastic colleagues from different backgrounds
During the journal club sessions, we split into groups of three students of diverse backgrounds and prepared for presentations, where we made the best of our specialties. Organizing study clubs after each lecture allowed me to review and deepen my knowledge through active discussions with other enthusiastic colleagues. Furthermore, it was a great place to share valuable information on the labs we belonged to, experiences studying abroad, and more. These interactions were irreplaceable and another great thing about the program.
Beyond BSTP: the next step
I'm sure that future research will require us to collaborate more and more with experts with different strengths. I believe the knowledge and connections gained from BSTP will help me in future collaborations and research career development.
I am going to graduate in March 2023. After working as a medical doctor for several years, I would like to pursue a Ph.D., where I want to connect medicine and neuroscience research. Until then, I will defiantly keep in touch with my peers and the outstanding PIs I met at CBS. To all hesitating to apply for BSTP, I strongly recommend that you challenge yourself and broaden your horizons by participating in this program! See you in neuroscience research in the future!