Join us toward Open Neuroscience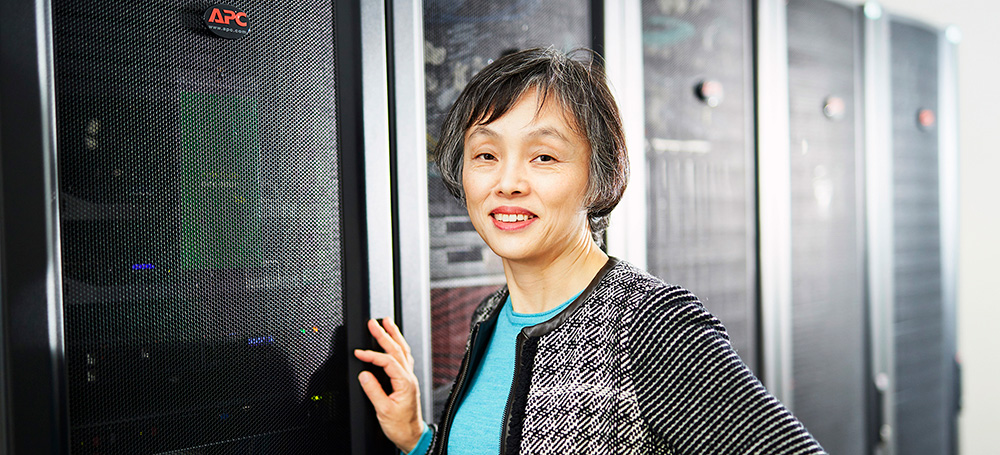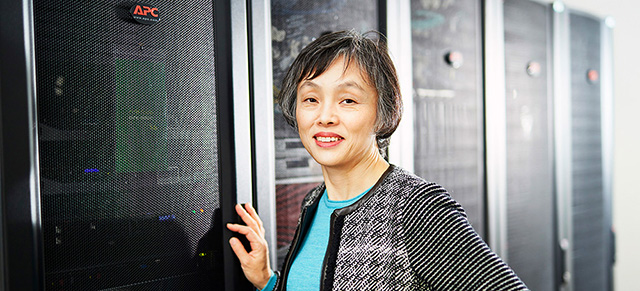 Yoko Yamaguchi, Ph.D.
Unit Leader, Neuroinformatics Unit
info [at] nijc.brain.riken.jp
Research Overview
Standing at the intersection of neuroscience and information science, the field of neuroinformatics develops the tools to house, share and analyze neuroscientific data, and to create computational models of brain. As a national node of the International Neuroinformatics Coordinating Facility (INCF), the Neuroinformatics unit (NIU) was established to organize neuroinformatics research activities and international cooperation in Japan. NIU supports researchers developing and maintaining neuroscience databases in collaboration with the nation-wide brain science research institutions/universities, provides a portal for these databases and Neuroinformatics, and is designing and operating the infrastructure for Neuroinformatics. It is also developing database technologies, and facilitates cooperation and distribution of the information stored in those databases.
Main Research Field
Related Research Fields
Informatics / Interdisciplinary science and engineering / Mathematical and physical sciences / Biological Sciences
Keywords
Neuroionformatics
Open Science
Computational neuroscience
Brain Dynamics
Data Driven Brain Science
Selected Publications
Yamaguchi Y.:
"Integration of Neuroinformatics Platforms in INCF Japan Node"
Advances in Neuroinformatics IV, pp 26 (2017).. DOI:10.14931/aini2016.osiv.3
Matsuda T., Kitajo K., , Yamaguchi Y., Komak F.:
"A point process modeling approach for investigating the effect of online brain activity on perceptual switching"
NeuroImage 152 50-59 (2017).
Akiyama M., Tero A., Kawasaki M., Nishiura Y., Yamaguchi Y.:
"Theta-alpha EEG phase distributions in the frontal area for dissociation of visual and auditory working memory"
Scientific Reports 7, 42776 (2017).
Morii Y., Okumura Y., Maeda M., Woodward A., Morita M., Yokota H., Yamaguchi Y.:
"Neuroinformatics Platform for Data Sharing and Global Collaboration in the Brain/MINDS Projec"
Frontiers in neyroscience 9, (2015). DOI: 10.3389/conf.fnins.2015.91.00057
Okano H., Sasaki E., Yamamori T., Iriki A., Shimogori T., Yamaguchi Y., Kasa K.i, Miyawaki A.:
"Brain/MINDS: A Japanese National Brain Project for Marmoset Neuroscience"
Neuron 92(3), p582-590 (2016). DOI: http://dx.doi.org/10.1016/j.neuron.2016.10.018
Hosaka R., Nakajima T. , Aihara K., Yamaguchi Y., Mushiake H.:
"The supressin of beta oscillations in the primate suppelementary motor complex reflects a volatile state during the updating of action sequences"
Cerebral Cortex 26(8) 3442-3452 (2016).
Mizuhara H., Sato N., Yamaguchi Y.:
"Cortical netowrks dynamically emerge with the interplay of slow and fast oscillations for memory of a natural scene"
NeeuroImage 111, 76-84 (2015).
Woodward A., Hashikawa T., Maeda M., Yamaguchi Y.:
"3D Image Registration Techniques for Multi-modal 3D Brain Atlas Construction"
Advances in Neuroinformatics III (2015).
DOI:10.14931/aini2015.osi.2
Tsuda I.,Yamaguchi Y., Hashimoto T., Okuda J., Kawasaki M., Nagasaka Y.:
"Study of the neural dynamics for understanding communication in terms of complex hetero systems"
Neuroscience research Volume 90 Pages 51–55 (2015).
doi:10.1016/j.neures.2014.10.007
Nakatani H., Yamaguchi Y.:
"Quick concurrent responses to global and local cognitive information underlie intuitive understanding in board-game experts"
Scientific Reports 4 (2014).