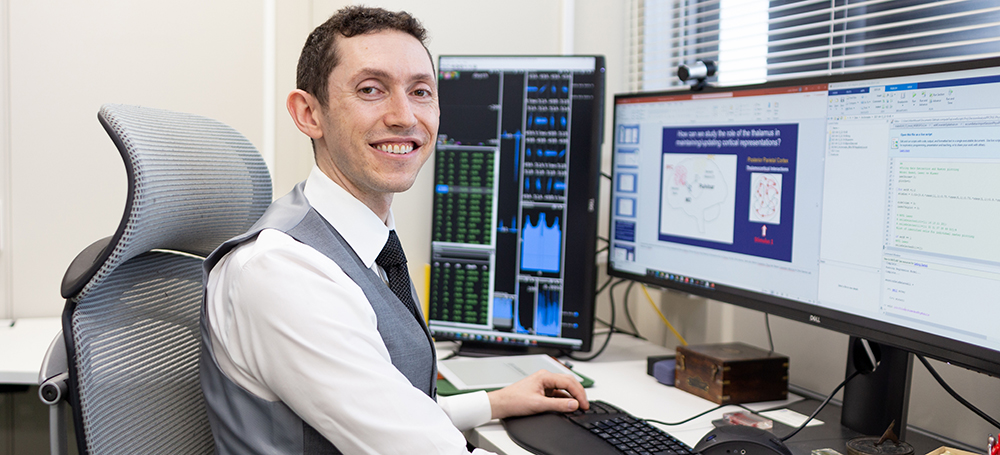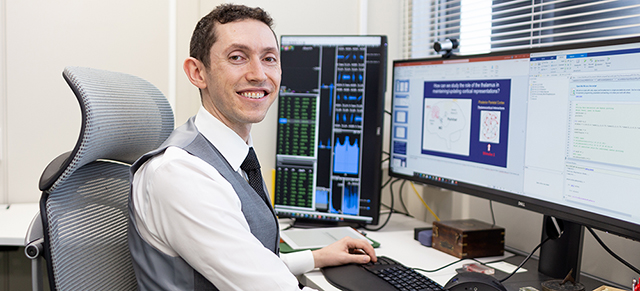 Lukas Ian Schmitt, Ph.D.
Team Leader, Laboratory for Distributed Cognitive Processing
lukas.schmitt [at] riken.jp
Research Overview
While our senses often receive ambiguous, disconnected information, our perception of the world (internal model) is stable and continuous. Our group investigates brain circuit interactions, particularly between thalamus and cortex, that create and update this internal model based on ongoing experience. A major goal of this research is understanding how internal representations enable appropriate behavior across dynamically changing conditions. To study these key functions, we employ cutting-edge electrophysiological, optogenetic and behavioral methods to reveal and control neuronal activity. Through our discoveries, we seek to help create more effective treatments for neuropsychiatric disorders and facilitate developments in biologically inspired artificial intelligence.
Main Research Fields
Biological Sciences
Related Research Fields
Engineering / Chemistry / Informatics / Complex Systems / Interdisciplinary Science & Engineering / Mathematical & Physical Sciences / Biology / Medicine, Dentistry & Pharmacy / Biological Sciences, Neuroscience, Neurophysiology / Complex systems, Biomedical engineering, Biomedical engineering / Social Sciences, Psychology, Experimental Psychology
Keywords
Thalamocortical Dynamics
Working Memory
Optogenetics
Electrophysiology
Sensory Systems
Lab Members
Principal investigator
Lukas Schmitt

Team Leader