Understanding cellular mechanisms that control nervous system formation and repair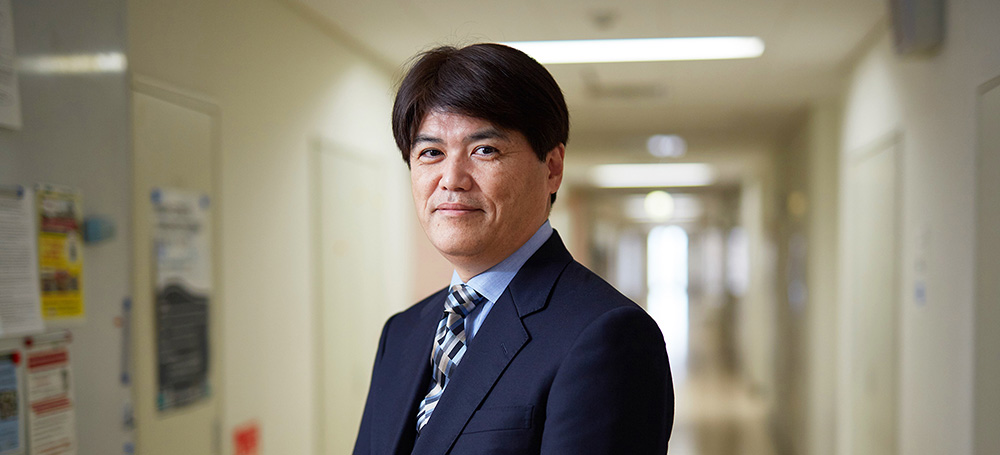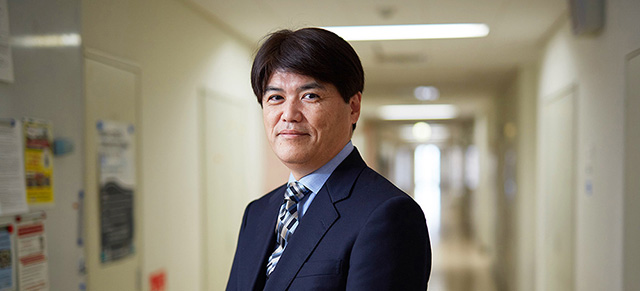 Hiroyuki Kamiguchi, M.D., Ph.D.
Team Leader, Neural Cell Dynamics
hiroyuki.kamiguchi [at] riken.jp
Research Overview
The development of functional neuronal networks relies on the spatial accuracy of axon extension. Each extending axon is tipped by a growth cone that can interpret extracellular "guidance cues" and navigate the axon along the correct path. After neuronal networks have been developed, injury to the adult central nervous system induces the formation of barriers to regenerating axons. It is well known that growth cones use similar mechanisms for their navigation during development and regeneration. Our aim is to investigate growth cone navigation with particular emphasis on the roles of guidance cues, intracellular signals, cytoskeleton, adhesion machinery and membrane dynamics. These revelations will help elucidate the fundamental principles of axon tract formation and establish the molecular and cellular biological basis for axon tract repair.
Main Research Fields
Biological Sciences
Related Research Fields
Medicine, Dentistry & Pharmacy
Keywords
neural regeneration
axon guidance
News & Media
Front end of brain cell discovered to rotate clockwise

Substance identified that regulates growth direction of neuron protrusion

Success in controlling the area in membrane that is related to communication function by using light: Migration of nerve growth cones requires a detergent-resistant membrane in a spatially defined and substance-dependent manner.
Lab Members
Principal investigator
Hiroyuki Kamiguchi

Laboratory Head
Core members
Akiko Yamaji

Senior Research Scientist

Jianzhen Li

Postdoctoral Researcher

Chie Shimamoto

Visiting Researcher

Mariko Inoue

Technical Staff I

Noriko Ooashi

Technical Staff I

Hiromu Ito

Technical Staff I

Natsuko Matshzaki

Technical Staff I

Tomonobu Hida

Research Part-time Worker I

Sayori Yagi

Research Part-time Worker II