Our goal is to decipher the genetic and neurobiological basis of mental disorders including schizophrenia and autism.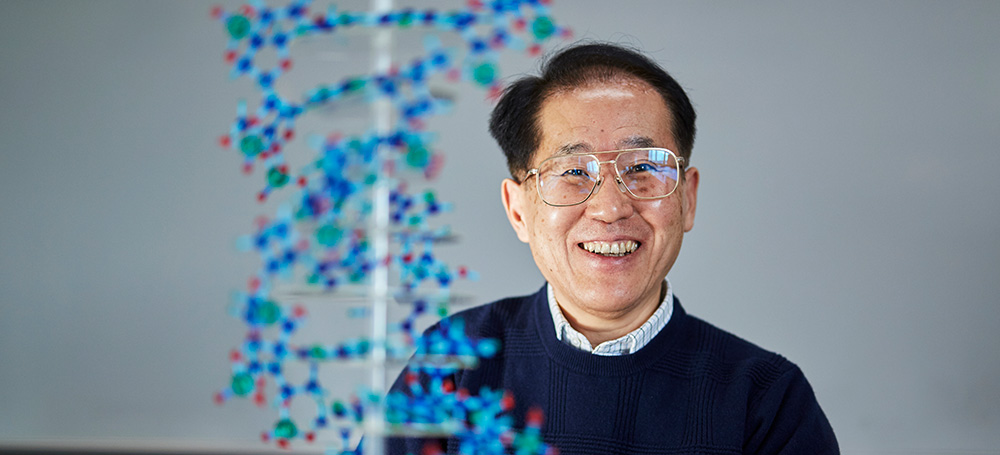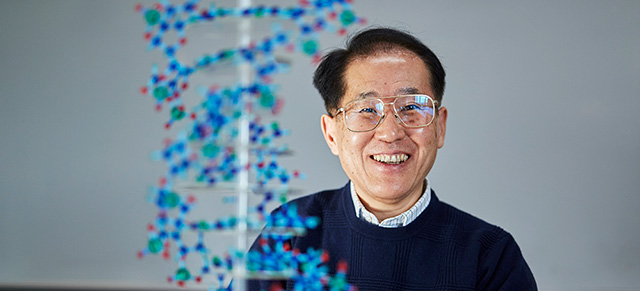 Takeo Yoshikawa, M.D., Ph.D.
Team Leader, Molecular Psychiatry
takeo.yoshikawa [at] riken.jp
Research Overview
Autism spectrum disorders (ASD) and adolescence/adult-onset endogenous psychoses, such as schizophrenia and mood disorders, are relatively common diseases that show a chronic course. Once these diseases develop, the patients' quality of life deteriorates substantially. This is because there are no ideal medical treatments, a reflection of the largely unknown etiology of these illnesses. Considering the immense personal and social losses induced by mental disorders, it is imperative to identify the mechanisms of the diseases, so as to develop fundamental therapies and effective prevention. Our current efforts focus on strategies that aim to identify susceptibility genetic and environmental mechanisms, by employing molecular and behavioral genetic approaches and biochemical analyses that utilize both human samples and animal models. We hope that these endeavors will lead to a better understanding of neuropsychiatric diseases at the molecular level and eventually contribute to improving the welfare of patients suffering from these disorders.
Main Research Field
Medicine, dentistry, and pharmacy
Related Research Fields
Biology
Keywords
Psychiatric illness
Molecular genetics
Animal model
iPS cell
Lipid
Selected Publications
Ohnishi T, Balan S, Toyoshima M, Maekawa M, Ohba H, Watanabe A, Iwayama Y, Fujita Y, Tan Y, Hisano Y, Shimamoto-Mitsuyama C, Nozaki Y, Esaki K, Nagaoka A, Matsumoto J, Hino M, Mataga N, Hayashi-Takagi A, Kenji Hashimoto K, Kunii Y, Kakita A, Yabe H, Yoshikawa T:
"Investigation of betaine as a novel psychotherapeutic for schizophrenia."
EBioMedicine, 45, 432-446 (2019).
10.1016/j.ebiom.2019.05.062
Ide M, Ohnishi T, Toyoshima M, Balan S, Maekawa M, Shimamoto-Mitsuyama C, Iwayama Y, Ohba H, Watanabe A, Ishii T, Shibuya N, Kimura Y, Hisano Y, Murata Y, Hara T, Morikawa M, Hashimoto K, Nozaki Y, Toyota T, Wada Y, Tanaka Y, Kato T, Nishi A, Fujisawa S, Okano H, Itokawa M, Hirokawa N, Kunii Y, Kakita A, Yabe H, Iwamoto K, Meno K, Katagiri T, Dean B, Uchida K, Kimura H, Yoshikawa T:
"Excess hydrogen sulfide and polysulfides production underlies a schizophrenia pathophysiology."
EMBO Molecular Medicine, 11: e10695, 2019.
10.15252/emmm.201910695
Toyoshima M, Jiang X, Ogawa T, Ohnishi T, Yoshihara S, Balan S, Yoshikawa T, Hirokawa N:
"Enhanced carbonyl stress induces irreversible multimerization of CRMP2 in schizophrenia pathogenesis."
Life Science Alliance 2(5), e201900478, (2019).
Sugiura L*, Toyota T, Matsuba-Kurita H, Iwayama Y, Mazuka R, Yoshikawa T*, Hagiwara H.:
"Age-dependent effects of catechol-O-methyltransferase (COMT) gene Val158Met polymorphism on language function in developing children"
Cerebral Cortex, 27, 104-116 (2016) *Co-corresponding authors
10.1093/cercor/bhw371
Toyoshima M, Akamatsu W, Okada Y, Ohnishi T, Balan S, Hisano Y, Iwayama Y, Toyota T, Matsumoto T, Itasaka N, Sugiyama S, Tanaka M, Yano M, Dean B, Okano H, Yoshikawa T.:
"Schizophrenia patient-derived induced pluripotent stem cells exhibit changes in neurogenic and gliogenic competences"
Translational Psychiatry 6: e934 (2016)
10.1093/ijnp/pyw041.492
Maekawa M, Yamada K, Toyoshima M, Ohnishi T, Iwayama Y, Shimamoto C, Toyota T, Nozaki Y, Balan S, Matsuzaki H, Iwata Y, Suzuki K, Miyashita M, Kikuchi M, Kato M, Okada Y, Akamatsu W, Mori N, Owada Y, Itokawa M, Okano H, and Yoshikawa T.:
"Utility of scalp hair follicles as a novel source of biomarker genes for psychiatric illnesses"
Biological Psychiatry, 78, 116-125 (2015)
10.1016/j.biopsych.2014.07.025
Shimamoto C, Ohnishi T, Maekawa M, Watanabe A, Ohba H, Arai R, Iwayama Y, Hisano Y, Toyota T, Toyoshima M, Suzuki K, Nakamura K, Mori N, Shirayama Y, Owada Y, Kobayashi T, and Yoshikawa T.:
"Functional characterization of FABP3, 5 and 7 gene variants identified in schizophrenia and autism spectrum disorder and mouse behavioral studies."
Hum Mol Genet, 23(24), 6495-6511 (2014)
10.1093/hmg/ddu369
Bundo M, Toyoshima M, Okada Y, Akamatsu W, Ueda J, Nemoto-Miyauchi T, Sunaga F, Toritsuka M, Ikawa D, Kakita A, Kato M, Kasai K, Kishimoto T, Nawa H, Okano H, Yoshikawa T, Kato T, and Iwamoto K.:
"Increased L1 Retrotransposition in the Neuronal Genome in Schizophrenia."
Neuron, 81(2), 306-313 (2014)
10.1016/j.neuron.2013.10.053
Watanabe, A., Toyota, T., Owada, Y., Hayashi, T., Iwayama, Y., Matsumata, M., Ishitsuka, Y., Nakaya, A., Maekawa, M., Ohnishi, T., Arai, R., Sakurai, K., Yamada, K., Kondo, H., Hashimoto, K., Osumi, N., Yoshikawa, T.:
"Fabp7 maps to a quantitative trait locus for a schizophrenia endophenotype"
PLoS Biology 5, e297 (2007)
10.1371/journal.pbio.0050297
Yamada, K., Gerber, D.J., Iwayama, Y., Ohnishi, T., Ohba, H., Toyota, T., Aruga, J., Minabe, Y., Tonegawa, S., Yoshikawa, T.:
"Genetic analysis of the calcineurin pathway identifies the EGR family and specifically EGR3, as potential candidates in schizophrenia"
Proc. Natl. Acad. Sci. USA 104, 2815-2820 (2007)
10.1073/pnas.0610765104