What are the frameworks and neural mechanisms that shape object representations and recognition in the inferior temporal cortex?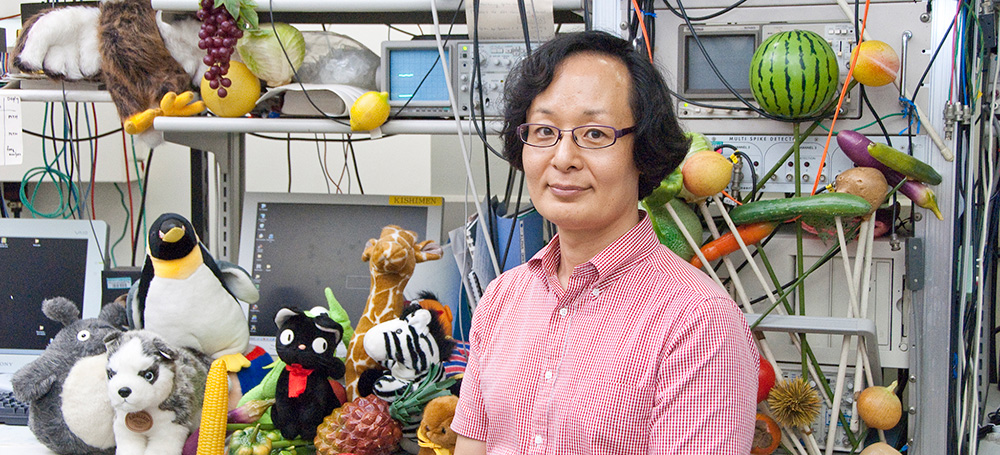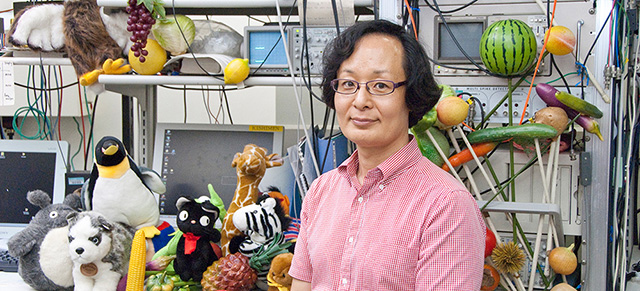 Manabu Tanifuji, D.Eng.
Team Leader, Integrative Neural Systems
tanifuji [at] riken.jp
Research Overview
When we perceive the visual image of an object in the external world, the brain constructs a representation which mediates recognition. The ultimate goal of our research is to understand the framework of such representations, the neural mechanisms by which they are constructed, and the processes which accomplish recognition on the basis of those representations. In order to reach this goal we investigate the structure and function of the primate visual association cortices. In particular, we focus on the inferotemporal area TE. This area is the final, purely visual stage of the occipitotemporal pathway, thought to be essential for the recognition of objects by means of their visual images. In addition, this area has strong connections with the medial temporal structures essential for the formation of recognition memory. Individual neurons in area TE respond optimally to moderately complex visual features. Since none of the visual features are specific enough, it takes the combined activation of multiple feature neurons to represent a particular object in area TE. Thus, because it is essential to investigate the spatial as well as temporal patterns of neural activity, we use intrinsic signal imaging and multicellular recording techniques. We also work on developing imaging techniques with improved spatial and temporal resolutions.
Main Research Field
Related Research Fields
Interdisciplinary science and engineering
Keywords
Object recognition, functional imaging, functional structure
News & Media
Part of the mechanism enabling the brain to differentiate "objects" clarified: Complicated shape of an object is expressed inside the brain as a combination of figure characteristics."