We aim to find a way to recover allosteric regulation of microtubules in neurodegenerative diseases.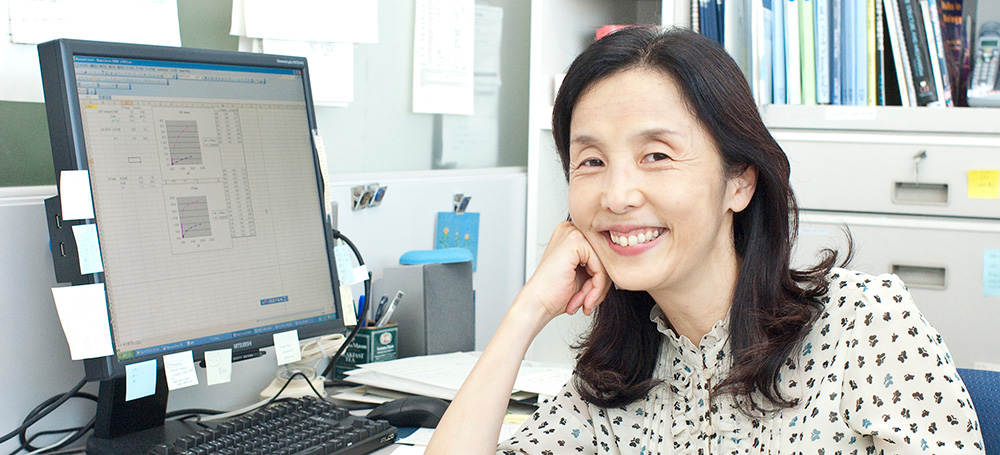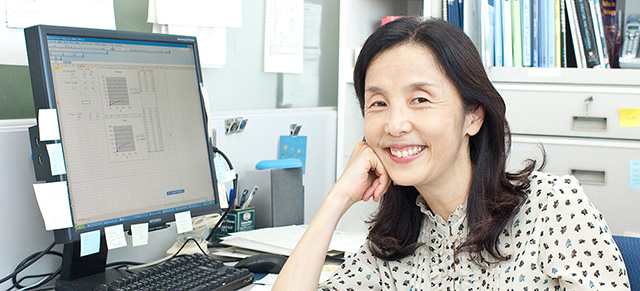 Etsuko Muto, Ph.D.
Team Leader, Molecular Biophysics
etsuko.muto [at] riken.jp
Research Overview
In neuronal axons, transport of vesicles is mediated by motor proteins such as kinesin and dynein. Our recent results have revealed that microtubules, which have been previously considered as merely a passive track for kinesin, are not actually passive: during the movement of kinesin, microtubules dynamically change their structure over a long range of microns in length. The result implicates a possibility that the state transition of microtubules may play an important role in the mechanism of motility. Our research goal is to understand the molecular mechanism underlying the state transition of microtubules, and elucidate how it is involved in the motility of motor proteins.
Main Research Field
Related Research Fields
Complex systems / Biological Sciences
Keywords
allostericity
kinesin
microtubules
electrostatic interaction
single molecule imaging technique